Thanks a lot again.
No problems found so far !
---
Hello ! Thank you very much for your work ! Very convenient to use this driver ExtIO_RTLSDR_u8.dll with the program HDSDR , there is no need to manually switch Direct Sammpling ! Prompt , and there is no opportunity to use this driver with SDR# ?
---
Tried with the guys to use ExtIO_RTLSDR_u8.dll with SDR# and it works but unfortunately only on very old version #. Of the minuses , this is what the program does not remember the driver settings and each time starts with the default settings ! I'd like to get hold of the opportunity to use ExtIO_RTLSDR_u8.dll and SDR# with a fresh version...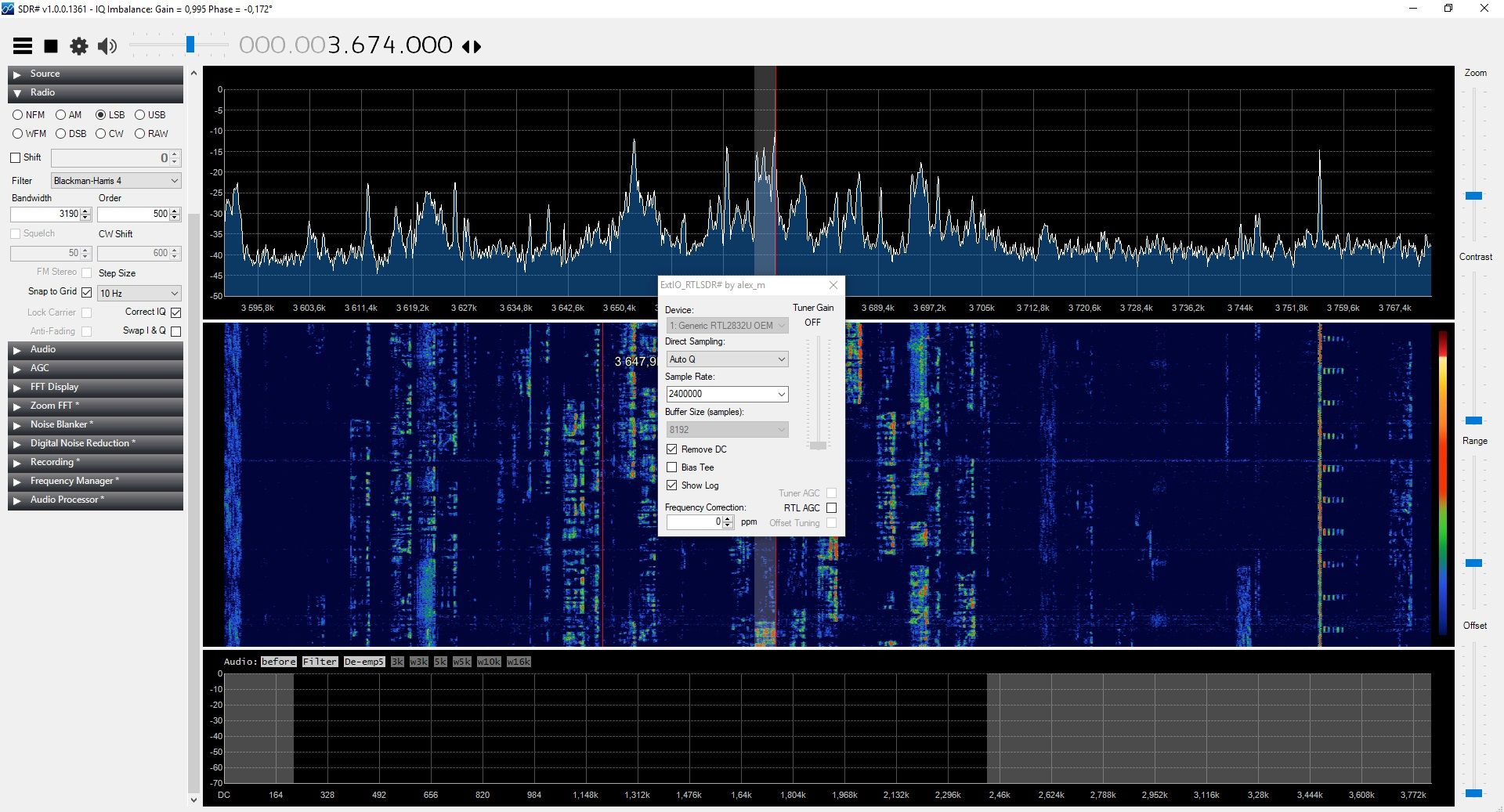 ---
qrp

wrote:

↑

Wed Jul 03, 2019 4:33 am

A little update v1.1.1.6:

- added "Auto Q" direct sampling mode (automatic direct sampling enable when LO < 24086500)

When "Auto Q" is enabled, there is no need to select "Disabled" or "Q input" manually, it will be switched automatically.

This version includes rtlsdr.dll with static linked libraries, so it don't require to install other libraries.
And one more question ! And is it possible to do this with the driver for SDR # ? I use RTLSDR V3 and it is not convenient to switch direct sampling every time when to switch from VHF to HF. Sorry in advance for the stupid questions and my English, I do not understand much about it!
---
---
A small update ExtIO_RTLSDR# v1.1.1.7:
- fixed dialog modality issue for setting window (previously it blocked overlapping dialogs of the application)
- added check for supported frequencies (now attempt to set unsupported frequency will lead to cancel and revert back to previous valid frequency)
Attachments

ExtIO_RTLSDR# v1.1.1.7
(132.33 KiB) Downloaded 4122 times

ExtIO_RTLSDR# screenshot
ExtIO_RTLSDR_u8_1117.png (18.08 KiB) Viewed 11833 times
---
Hi there!
I had some issues running this piece of software
https://github.com/martinmarinov/TempestSDR
on machines where both java64 and java32 are present. I have been looking for a 64 bit ExtIO for testing.
I saw that you wrote that if needed you could compile one (6bit ExtIO_RTLSDR#).
Could you please?
Thank you
---
yes, I can compile it for x64.
But I'm not sure that I can test it on this software, it needs time to research what is it and how it works.
I can share it here, but I think first version may works incorrect (it may have incorrect marshaling for x64 types), because I never tested it on x64 software. So I think it's not a good idea to share code which I cannot test and not sure if it will works at all
If you want to experiment, give me your email, I can provide you with test version. If it won't works you will write me result and I will try to fix it. When it will works, we can share it here...
---
Dear all
the SDRuno 1.33 EXtio version does not work, in the settings it does not give me the possibility to set the RTL device as a source.
Where can I find SDRuno v1.2 ??? Thanks
Nicola
---
---