I see these three waterfall patterns a lot, usually on HF in direct sampling with an RTL-SDR Blog V3 and SDR#. Never had any experience with frequency waterfalls before.
This one sounds digital to me (on the right; on the left is a time signal):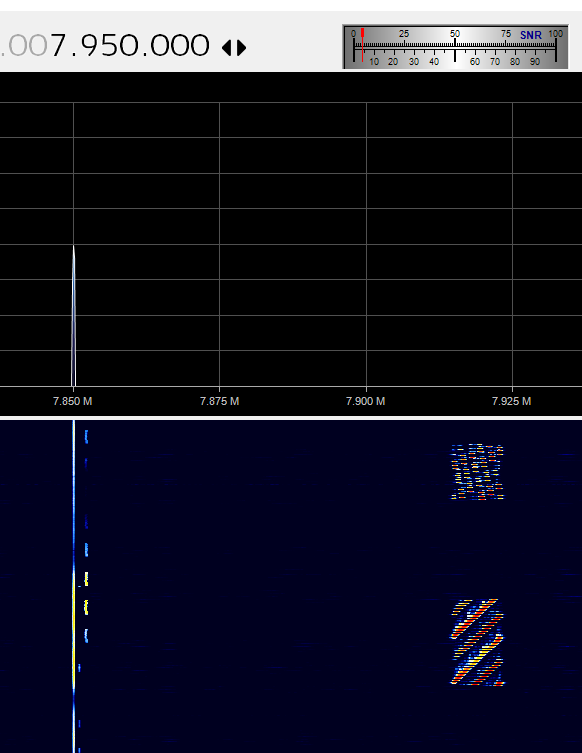 Two in one: On the left is a sweep across that band of frequencies; on the right is what looks like a braided rope, both unknown to me: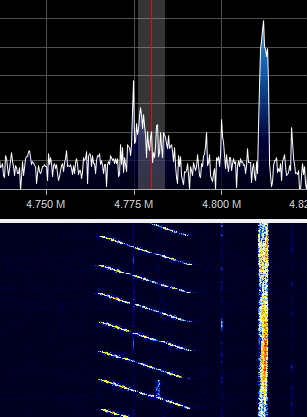 I do live within less than a mile of a regional commuter airport and ~40 miles from Hartsfield International; though ADS-B and airband are great!