Hi !
First time on this forum ! I'm working on ATC listening project and I'm a bit struggling with quality !
Here is a GQRX screenshot :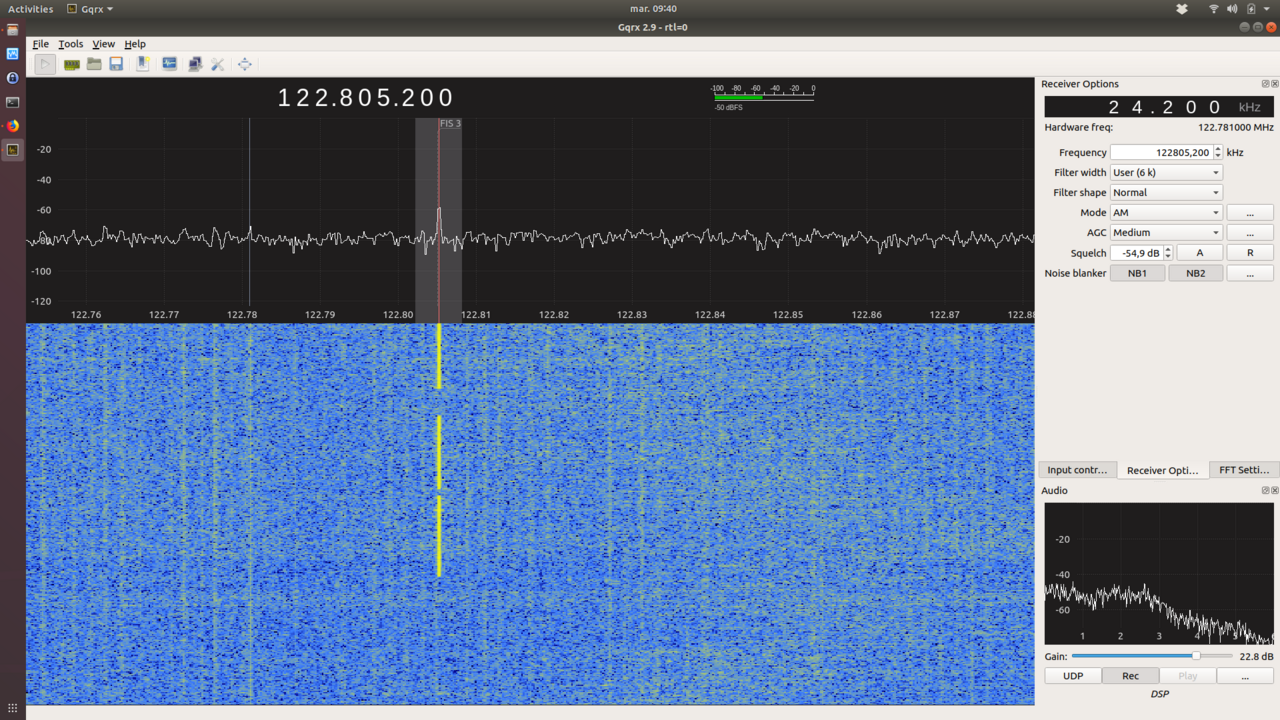 Here is an output sample :
https://youtu.be/OfwCS7rsUrs
Is there a way to improve the quality ? Antenna, settings... ? Any ideas are welcome !
I'm using a RTL-SDR cheap dongle with the AM/FM antenna on my roof.
Listening VHF marine traffic is achieve with a great quality.
Thanks,
Ronan