Receiving and acquiring GPS positions with an RTL-SDR dongle and GPS antenna
GPS experimenter and blog author e.p. has recently been posting about his experiments in which he uses an RTL-SDR dongle to receive GPS satellite signals and acquire a position lock. 
To receive GPS e.p. uses one of our RTL-SDR blog units (back in stock soon!) with the bias tee enabled which is used to power a cheap 5V active GPS antenna. For software he uses GNSS-SDRLIB and RTKLIB which runs on Windows. Using the RTL-SDR, GPS antenna and the decoding software he was able to get his current position to within about 5 meters of accuracy.
In his blog post e.p. shows a step by step guide on how to install and use the Windows software. In later posts he also shows how to install and use another program called GNSS-SDR which runs in Linux and can also be used to acquire GPS fixes with an RTL-SDR dongle.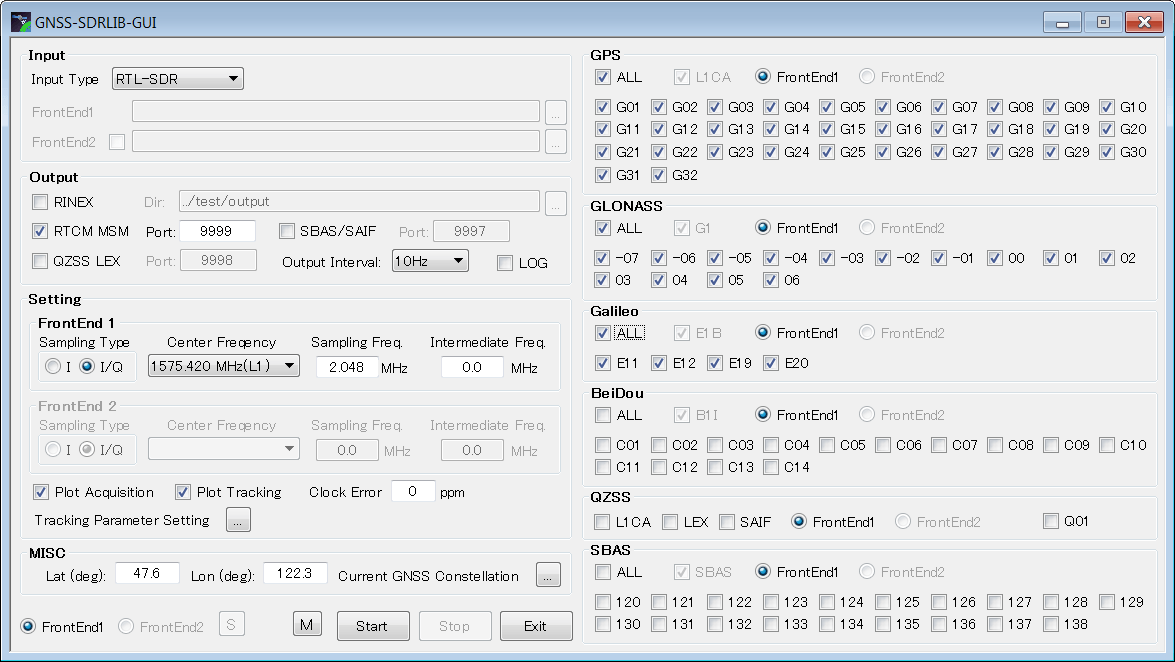 To illustrate the software in action e.p. has also uploaded a video to YouTube which is shown below.