Medtronic Minimed Insulin Pumps Recalled due to Wireless Security Vulnerabilities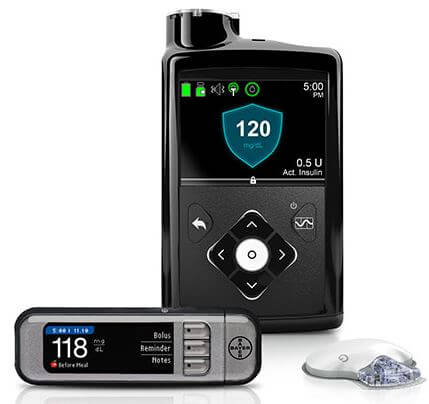 Back at the 2018 Black Hat conference it was revealed by security researchers Billy Rios and Jonathan Butts that a HackRF could be used to take control of a Medtronic insulin pump. Back then FDA advisories were issued, but recently a new warning noting that Medtronic MiniMed 508 and Paradigm series insulin pumps could be vulnerable to wireless attacks was again issued. The vulnerabilities could allow hackers to wireless cause the device to deliver excessive amounts of insulin or stop insulin delivery. 
Apparently the vulnerabilities cannot be fixed with a software update, so Medtronic have issued a voluntary recall, asking customers to contact their healthcare providers so that they can upgrade to their newer units which are more secure (although these newer units are not available everywhere outside the USA). We also note that Medtronic implantable cardiac defibrillators (ICDs) which appear to share the same vulnerability do not appear to have been recalled. For both the insulin pumps and ICDs, the issues stem from the fact that the "Conexus" wireless protocol used in the products do not use encryption, authentication or authorization.
A newspaper article at theregister.co.uk writes:
Security researchers Billy Rios, Jonathan Butts, and Jesse Young found that the wireless radio communications used between a vulnerable MiniMed pump uses and its CareLink controller device was insecure. An attacker who was in close enough physical proximity to the pump could masquerade as a CareLink unit, and send potentially life-threatening commands to the insulin pump over the air using a software-defined radio or similar kit.

"The vulnerabilities affect the radio features," Rios told The Register. "They use a custom radio protocol and the vulnerabilities were exploited through the use of software-defined radios."
Previously we also posted about how an RTL-SDR could be used to sniff RF data packets from a Minimed Insulin pump using the rtlmm software, and back in 2016 we posted how data could be sniffed from an implanted defibrillator.