This is an excerpt from our book on RTL-SDR which we've decided to post given that many new users struggle to understand all the settings in SDR#.
SDR# is currently the most popular SDR program used with the RTL-SDR. It's easy to set up and use. To install SDR#, go through our Quickstart Guide. Below we explain some of the settings and displays in SDR#.
Upon opening SDR# you'll be greeted with the screen shown below. Here we have highlighted the main parts of SDR#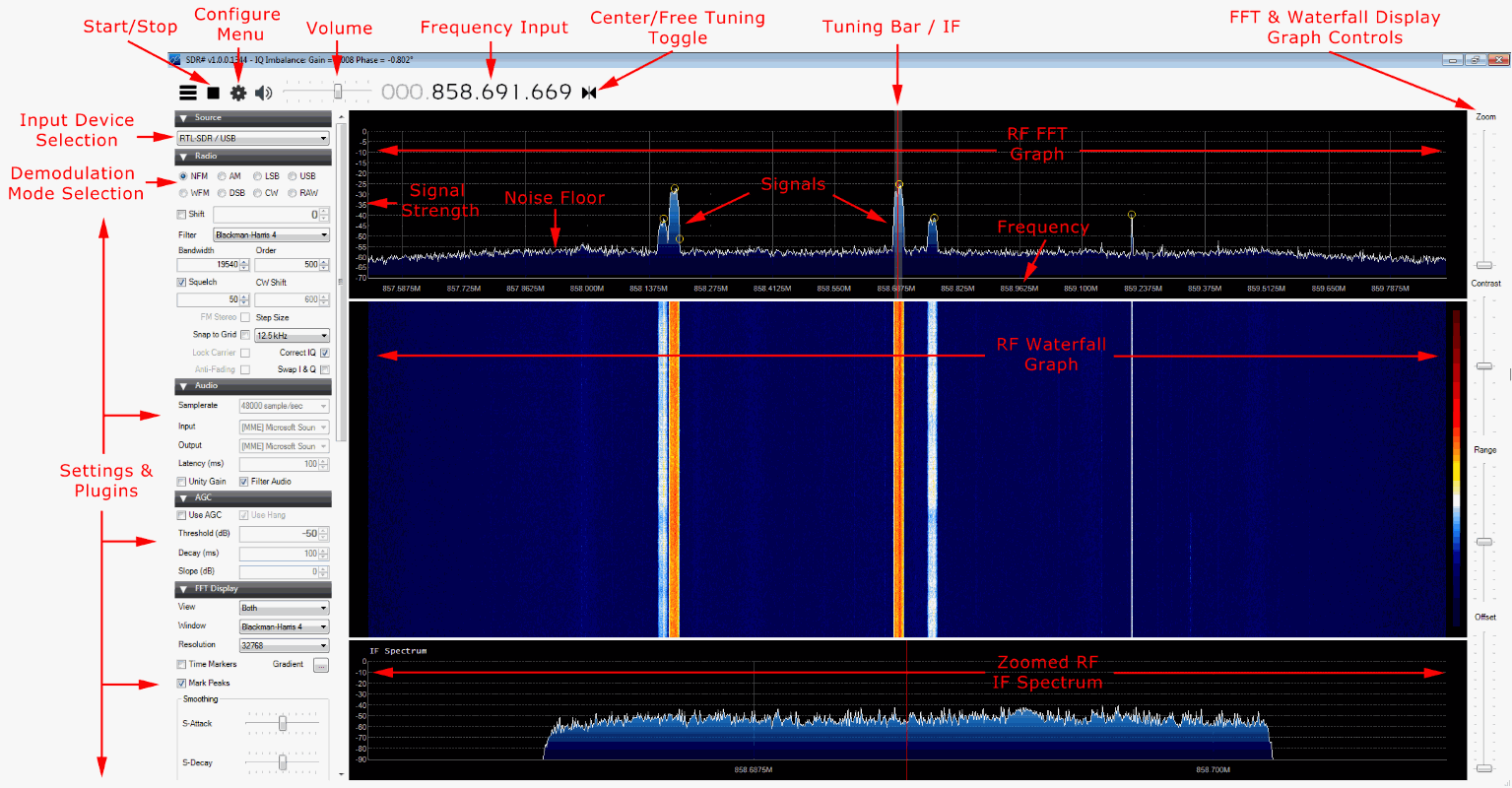 After opening SDR# for the first time, we suggest that you immediately remember to perform the following steps (if you don't know what some of these steps are, continue reading further below for more information):
Increase the RF gain from zero to a higher value in the configure menu.
Reduce the range slider on the right of the SDR# window to about -70 (for RTL-SDR dongles).
Enable the "Correct IQ" setting to remove the center spike if using an R820T/R820T2, or enable "Offset Tuning" in the configure menu if using an E4000/FC0012/13.
Turn off the "Snap to grid" setting, or adjust the PPM offset accordingly.
Set the 'Mode' to the correct setting for the signal that you are listing to.