NOTE: Note that this tutorial is now out of date, as Outernet no longer support the Raspberry Pi or C.H.I.P. The Outernet signal is also due to change. The future method for accessing the Outernet will be to use their Dreamcatcher hardware, or an Armbian app. Visit outernet.is and forums.outernet.is for more information.
Outernet is a relatively new satellite service which aims to be a "library in the sky". Essentially their service is going to be constantly transmitting files and data like news and weather updates from geostationary satellites that cover almost the entire world. Geostationary means that the satellites are in a fixed position in the sky, and do not move over time. By simply pointing a small patch antenna at the sky (with LNA and RTL-SDR receiver), it is possible to download and decode this data from almost anywhere in the world. Their aim is to provide up to date information to users in locations with little to no internet (rural, third world and sea), or in countries with censored internet. It may also be of interest to disaster preppers who want an "off-grid" source of news and weather updates. It can kind of be thought as a kind of one-way download-only internet service.
Currently the L-band service is being tested, and while they are not yet sending actual Outernet files, they are already sending several daily test files like small videos, images and text documents as well as GRIB files for mariners. At a maximum you can expect to receive up to about 20 MB of data a day from their satellite. Previously they had C-band services but these required large satellite dishes. The C-band service is due to be discontinued at some point in the future.
In this guide we'll show you how to set up an Outernet L-band receiver with an RTL-SDR dongle. If you enjoy this guide then you might also enjoy our Inmarsat STD-C EGC Decoding Tutorial which has similar hardware requirements.
Outernet Setup: Patch Antenna -> LNA -> RTL-SDR with Bias Tee -> Raspberry Pi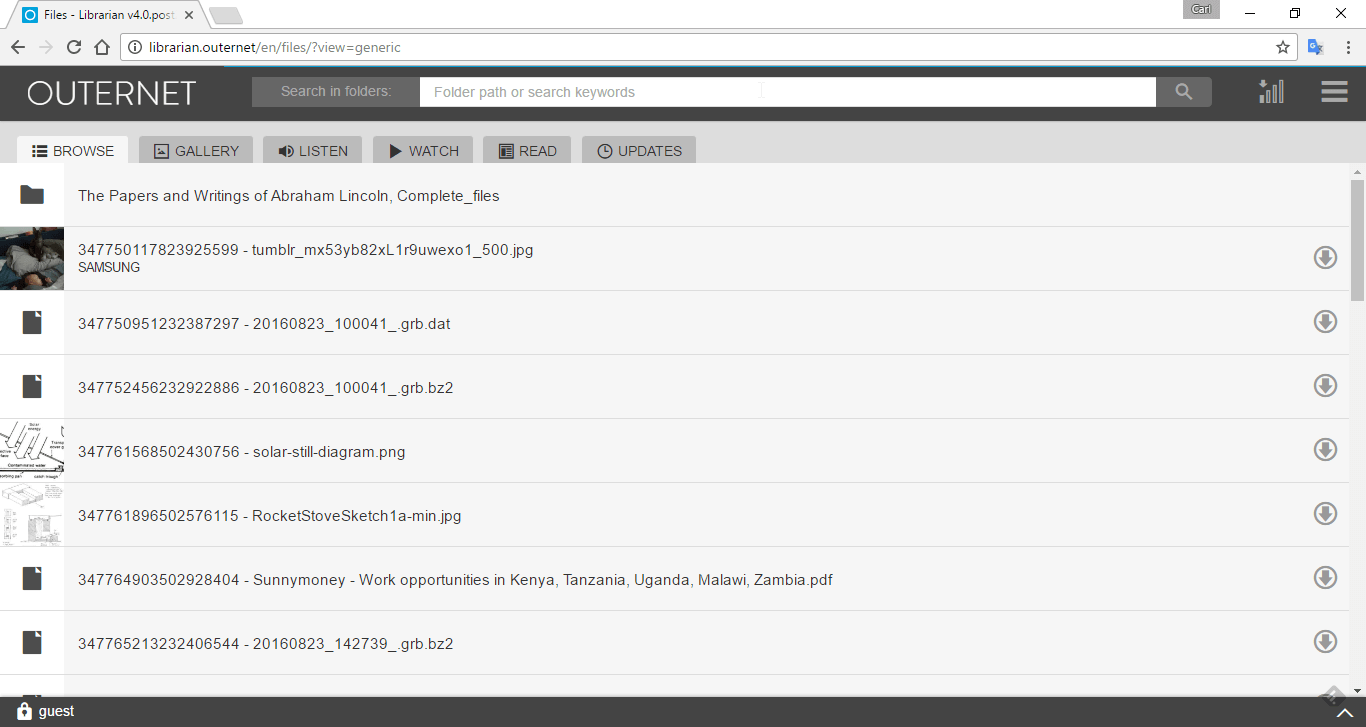 Downloaded Files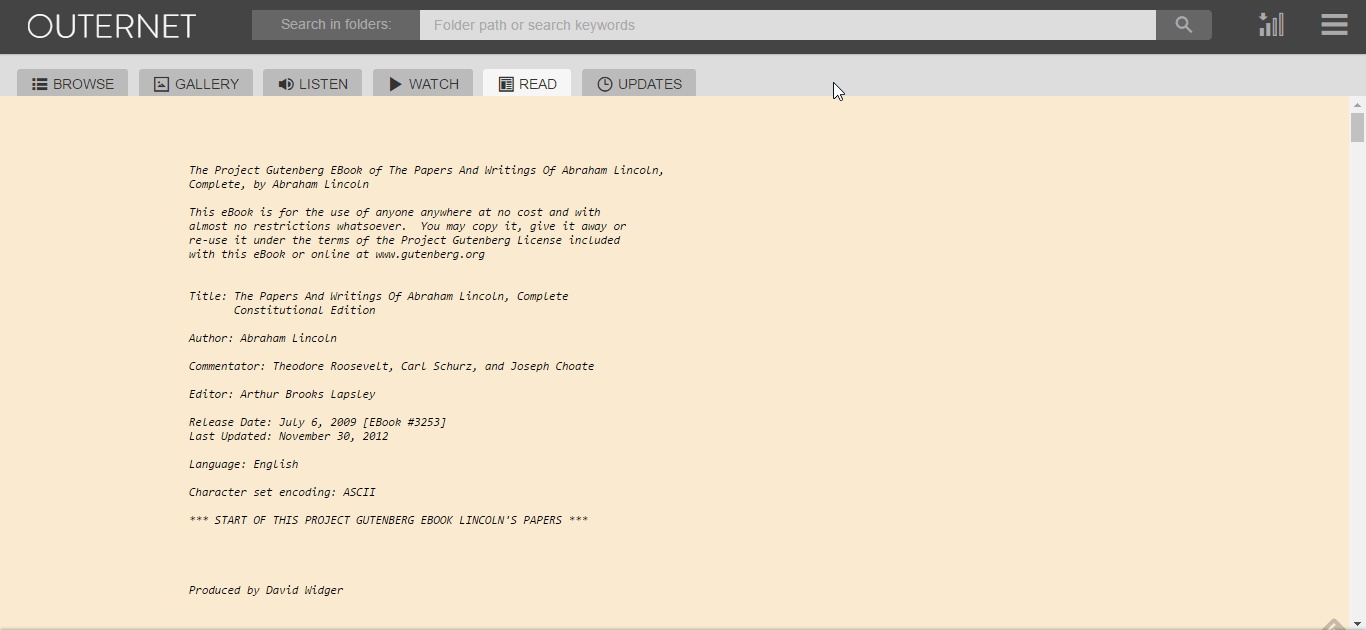 Book Download
Video Download
Image Download